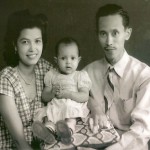 On October 17th, Barbara Alexandra Reemer was born in a local hospital in Bandung, Indonesia. She was the first child of Frans and Nel Reemer. She was called: Xandra.
End 50's They had to leave Indonesia because the family had the Dutch nationality. The dutch colonial history made Indonesia decide to get rid of all the dutch people. They were dropped in a little village in the south of Holland called Sint- Michielsgestel.
At school her name was changed to Sandra, the nuns didn't like the letter "X" At age ten she asked for a guitar. The family couldn't afford a present like that, so her father built her one. But playing guitar and singing wasn't the right combination for the 10 year old Sandra, so her younger brother Frank took over the guitar. Together they attended several talent shows and most of them they won.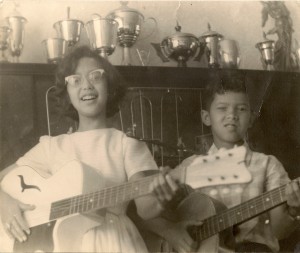 Begin 60's
In 1962 Sandra's first single was released. " Al Di La " was the start of a successful career in the The Netherlands and far beyond. As a child star, Sandra scored many hits in Holland but also in Japan and Malaysia with 'Kopi Susu' and "Adillah" , her father Frank Reemer Sr wrote Malaysian lyrics to her debutsingle "Al di la" .
Sandra & Andres
At age 16 her producer Rine Geveke linked her to Dries Holten. She came up with the name and the song she absolutely believed in; "Storybook Children". A new duo was born: Sandra & Andres. They teamed up with Hans van Hemert as their producer. "Storybook Children" became their first top 10 single.  This was the start of their international career.
The Party's Over
After the break up in 1975 Sandra continued singing as a solo artist. She participated again in the Eurovision song contest the next year with "The Party's Over". It would be her biggest hit in the Netherlands.

Xandra
In 1979 Sandra participated for the third time with the band Xandra. The Eurovision Songcontest took place in Jerusalem. With her band and the song "Colorado" she had a top 5 hit in 8 different countries.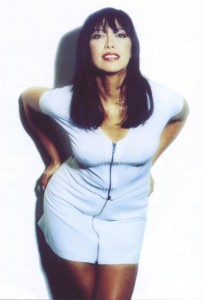 Career Change
in 1985 Sandra was asked to host a very popular tv program called "Sterrenslag" , a program in which politicians, writers, actors and many other famous dutch people competed against eachother in a sporting way. Other big Tv shows followed such as the wonderful: "Wetten, das…?" In Holland called "Wedden dat…?" In this show she assisted the much loved and respected Jos Brink. Later she got her own tv show "Showmasters" in which she was looking for all-round talents. And still many other tv programs followed. She was elected best female tv host, best female singer and best dressed woman. Sandra released various albums such as 'The Best Of My Love', 'Unforgettable', 'She's The One' and 'Valleys of Emotions'. (See discography) And last but not least a dutch album called 'Natuurlijk" She got excellent reviews for that.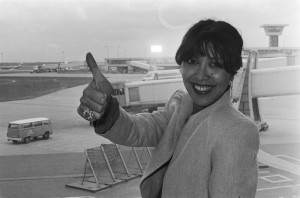 Ambassador, and knight in the "Orde van Oranje Nassau"
For almost 20 years Sandra was an ambassador for a foundation who helps disabled children in third world countries and for almost 15 years she was also the ambassador for The National Treefoundation who makes children aware of nature preservation, environment and ecology. For this and for her work as a singer she was knighted (Knight in the Orde van Oranje Nassau) by queen Beatrix in 2006.